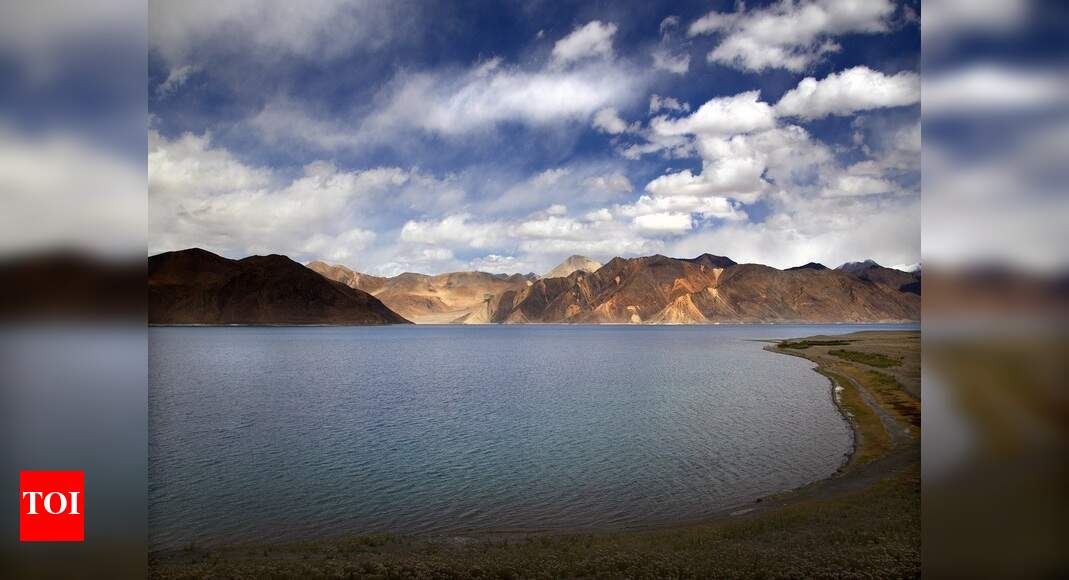 Rajnath Singh: PLA's violent conduct completely violates all norms
12 days ago
|
New Delhi, India
In a strongly worded statement that repeatedly named China for violating all border agreements with India, defence minister Rajnath Singh told the Lok Sabha on Tuesday India was fully prepared to deal with any situation and that the morale of Indian troops deployed at heights of 15,000 feet remained high despite several face-offs with PLA units in eastern Ladakh.
Times of India
12 days ago
|
Mumbai, MH, IN
|
Lean Right
Rajnath Singh: PLA's violent conduct completely violates all norms
Yahoo News
11 days ago
|
Los Angeles, Los Angeles County, CA, US
|
Lean Left
LS passes bill to cut MPs' salaries, Opposition demands return of MPLADS; India facing 'challenge' at border, says Rajnath Singh
NDTV
12 days ago
|
New Delhi, DL, IN
|
Lean Left
In Rajnath Singh's Comments To Parliament, Strong Warning To China
News18 India
Congress Says PM 'Misled' Nation on Ladakh Standoff Issue, Accuses Govt of Shying Away from Discussion
Hindustan Times
12 days ago
|
New Delhi, DL, IN
|
Lean Left
Any serious situation along LAC will impact India-China bilateral ties: Rajnath Singh
One India
In Ladakh ... 38,000 sq. Km. Meters China occupation ... Rajnath Singh publicly admitted !!
punjabkesari
Global Times again wrote after the statement of Ghola Zahra, Rajnath Singh - Tension will increase on border and
Money Control.com
Border tensions | China illegally occupying 38,000 sq km in Ladakh: Rajnath Singh in Lok Sabha
Times Now News
12 days ago
|
Mumbai, MH, IN
'When will you take back Indian land from China?' Rahul's poser to govt after Defence Minister's statement
India News
12 days ago
|
IN
|
Lean Right
DNA analysis of Defence Minister Rajnath Singh's speech on India-China border tensions
आज तक
China agitated by Rajnath Singh's statement, Global Times wrote - tension will increase in winter
Malayala Manorama
'China invaded as far as Kerala; Deploying troops in violation of agreements'
The Hindu Business Line
12 days ago
|
New Delhi, DL, IN
|
Lean Right
India ready to deal with all contingencies on China border, says Rajnath Singh
News Nation
China occupies 38,000 sq km of India's land, claims in Arunachal
OnManorama
Amid stand-off, India doubles budget for roads and bridges on China border
loksatta.com
38,000 sq km of Indian land in Ladakh in Chinese possession - Rajnath Singh
Amar Ujala
India considers LAC as logical, but not China: Rajnath Singh
greaterkashmir.com
China in illegal occupation of 38,000 sq km of Indian land: Rajnath
swarajyamag.com
China Had Occupied 640 Sq Km Of Indian Territory In Eastern Ladakh During UPA-2 Rule: Report
rediff.com
China occupies 38,000 sq km in Ladakh: Rajnath
NORTHEAST NOW
China in illegal occupation of 38,000 sq km of Indian land: Rajnath Singh tells Parliament
National Herald
China in illegal occupation of 38,000 sq km of Indian land, effort to alter status quo not acceptable: Rajnath
newsonair.com
India deploys armed forces along LAC to counter Chinese deployment to safeguard borders: Defence Minister Rajnath Singh
ExBulletin
DNA Exclusive: Rajnath Singh assures nation of border security as Indian Army prepares for winter in Ladakh
guwahatiplus.com
China Is In Illegal Occupation Of 38,000 Square Km Of Indian Land: Rajnath Singh